Coronavirus: Queen Margaret University provides help for the students struggling with the pandemic.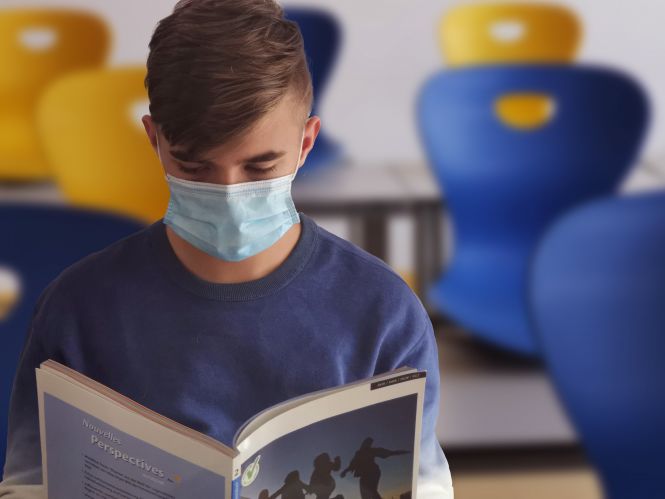 The COVID-19 pandemic has strongly influenced student life and impacted their mental health.
Although the coronavirus crisis has been incredibly difficult for everyone, many students have voiced thier concern, believing they had been forgotten by the Government. A survey from the Higher Education Policy Institute (Hepi) demonstrates that almost 2/3 of students in the UK say that their mental health is worse because of COVID. 
"Students deserve better than their treatment this term. It is time for governments to fund university,  college,  and NHS mental health services to ensure all students can get the support they require. Students' unions also need greater investment to continue to  provide essential services to students.''   
Students have faced many difficulties while adhering to government restrictions. They have been required to keep up with online teaching for the past year and socialising has been extremely limited. 
First year at university can be daunting. Young students often leave their home for the first time, therefore social activities are crucial for integration: meeting new people, joining societies, nights out, sports, cultural visits etc. A restricted social life puts students' mental health at risk and many students have been suffering through the pandemic. Moreover, they have to deal with the additional pressures of dissertations and assignments. 
With no in-person classes, students spend most of their time within the same environment. Their home becomes their workplace, limiting productivity and increasing stress. Claudia Morillo Rodriguez, first year student in anthropology at Queen Margaret University, points out that she has no designated area to study and no-longer has a routine to structure her life.  
"It's really hard to organise yourself because you're in your house all the time, the place where is you're eating is also the place you study.'' 
President of Queen Margaret University Sir Paul Grice acknowledged students' difficulties and has introduced help services within the univerity.  Queen Margaret University's wellbeing nurse, Louise Gill, noted an increase of students seeking help during the pandemic and highlighted the main struggles students are going through. 
Loneliness and isolation has been experienced by many, mostly by international students.
Many students are dealing with financial stress, often in relation to the loss of a job.
Some students have even been questioning their career choices and university programmes. The pandemic is threatening many fields and students have been worried about their future.
''Students have been coping with  particularly challenging circumstances. For example, we've had a lot of students who are parents accessing support because of the additional pressures of studying full time and homeschooling or juggling caring responsibilities.'' 
Following the student public outcry and numerous surveys taken by Hepi and the National Union of Student, the UK Government has given universities access to additional fundings for their  mental health programmes and services. Universities  were granted £256m to help students. 
While the pandemic has represented immense challenges for most, some students have recognised positive aspects. Lotta Rahkonen, PhD student in History of Art at Queen Margaret University, has taken the time to focus on her creative hobbies and develop her artistic skills, something she may have never done under normal circumstances.
38% of students were satisfied with the delivery of mental health services in the UK. 
Despite the resources given, surveys demonstrate that only about a quarter of students in the UK sought mental help.
Meanwhile, mental health problems increased to 29% during the pandemic. 
When student life has been threatened by the pandemic, Queen Margaret University has been effectively responding to the outcry from their students. 
WHAT NEXT?
Visit QMU website for more information about the mental health services.  
For all students struggling with anxiety, isolation or any mental health difficulties, please get in touch with Louise Gill and the wellbeing services.